Wigan Council Levelling Up Fund Consultation Leigh Bid Feedback
5th August 2022
Thank you to everyone who completed the consultation and gave their views on Wigan Council's Levelling-Up Fund bid for Leigh.
Overall there were over 1,200 responses that will contribute to understanding the desires of the residents of Leigh.
In contrast to previous consultations there have been very few positive responses received.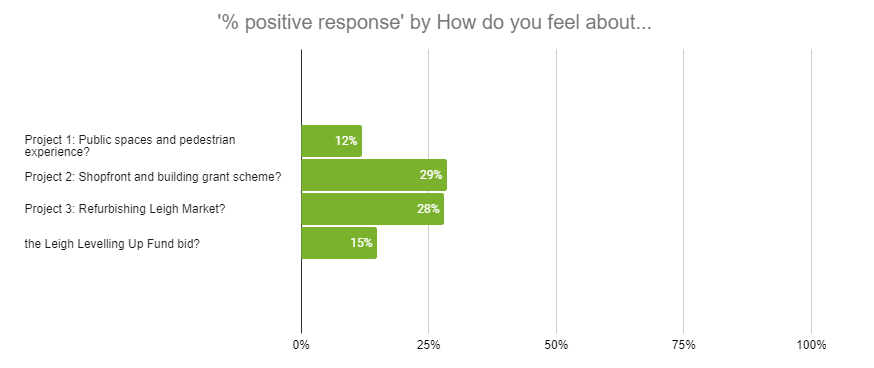 When asked to choose words to describe the bid, a clear pattern has emerged.
A recurring sentiment throughout the comments received is:
"We want you to use the full £20 million made available"
Below is a word cloud based on the comments received.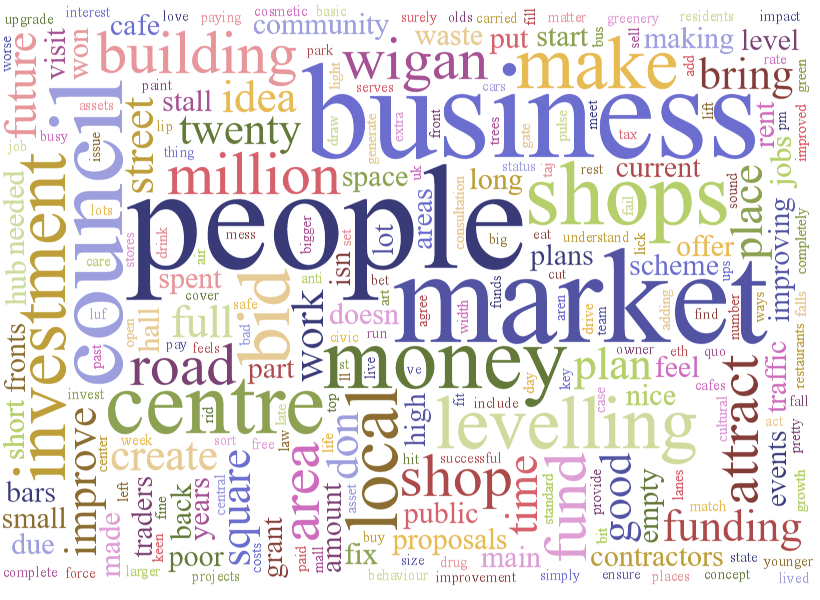 Please see the following resources for more information:
Share
What do you think?