Signage on Spinning Jenny Way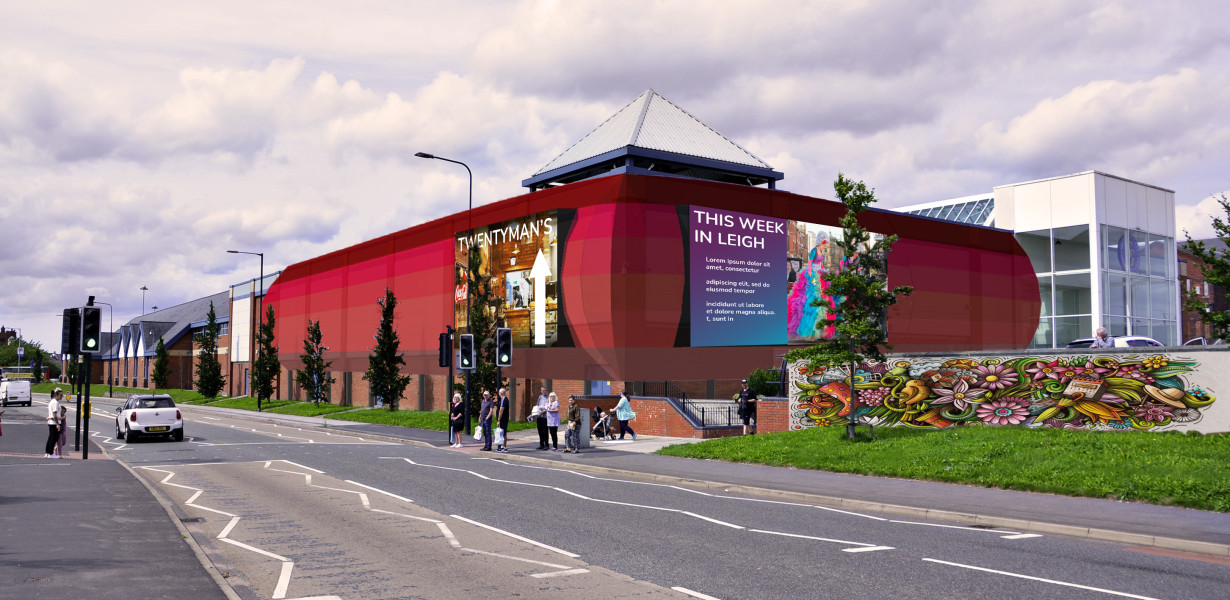 Background
The most common visitation to Leigh happens along the main thoroughfare, Spinning Jenny Way. Due to the significance of The Loom Shopping as well, people's habits tend to be to park their cars in this car park and walk from the large supermarket, Tesco, to the centre via the side entrance to Spinning Gate Shopping Centre. This is an extremely prominent position to create digital signage with the main aim of attracting people into the town centre.
Proposal
The digital signage can be used to promote small independent businesses, events happening in and around Leigh and attract those who are passing by to interact more with the town centre. Leigh Means Business proposes to run the advertisements along with online campaigns which means for SME's the opportunity to access more customers which in the current circumstances can be rather difficult without large advertising budgets.
Outcome
The signage will be altruistic by design and it will cost very little for potential businesses to advertise on the screens. This will mean that businesses will be able to advertise themselves across the board at a very reasonable cost whilst adhering to a design guide.
Key points
Better business awareness to the public
Capturing the attention of passes by
Improving the town's image
Share
What do you think?